Now that you've enlisted professional help in planning your wedding, you may wonder what's next. Is your mind buzzing with questions for your wedding planner, or are you feeling completely out of your element? Where do you go from here? We've compiled a list of seven must-ask questions to help you get things moving in the right direction!
1. Does our budget match our vision?
You don't want to find out too late that you've budgeted for only half the wedding of your dreams. No one wants to serve culinary masterpieces on paper plates, or showcase a breathtaking dance floor with "last-resort DJ" coordinating the music. Ask your wedding planner if your budget matches your vision, and help her understand what's most important to you.
A great wedding planner will create budget categories to help you prioritize your spending, according to what matters most to you and your fiancée. Once you've clearly communicated your budget and vision, she will know where to focus time and resources. You and your soon-to-be spouse can then enjoy peace of mind, knowing you've laid the financial groundwork for your dream wedding.
2. Which projects will benefit the most from our involvement?
You hired a wedding planner for a reason, hoping to profit from the expertise and efficiency of a professional. But you also want to be involved in the ongoing process of making your dream a reality. How do you accomplish this without getting in the way?
It's easy: Ask her where you would be most useful.
An experienced professional has realized her own strengths and weaknesses, and she will wisely include you in areas of design or organization that complement your interests and abilities. For instance, let her know about useful skills you're willing to employ, and ask about areas where she needs the most support.
You, your partner, and your wedding planner will be able to optimize productivity and minimize confusion when you know what to expect from each other.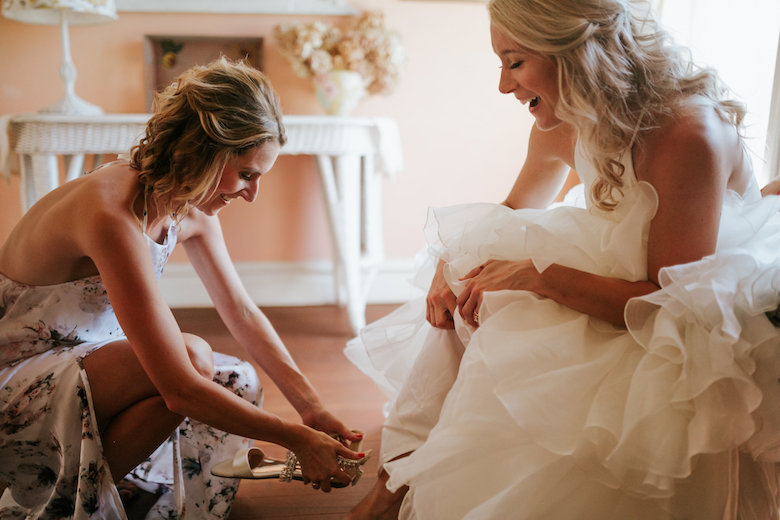 3. Do I need event insurance?
This question might take you by surprise, but it's one of the most important questions to ask a wedding planner. And if she's been in the game a while, then there's no doubt she'll be acquainted with the various threats that could impact your big day. You and your fiancée are committed and in love, but many factors are out of your control – including medical emergencies, sickness, vendor trouble, natural disasters, and even bodily injury lawsuits.
Your wedding planner succeeds when she protects and pleases you, her client, and nothing should make you happier than knowing your investment is protected (besides the actual getting married part, and the blissful matrimony certainly). Discuss the costs and benefits of event insurance to determine if it's right for you.
4. Will you provide us with a detailed wedding day schedule?
A wedding-day timeline is often included in a full-service package, but be sure to ask your wedding planner for a detailed schedule that includes those of your vendors as well. You'll have enough on your mind the day of your wedding, and a comprehensive schedule will help you know where you and your fiancée need to be, and when you need to be there.
With your schedule, you'll know if a vendor hasn't arrived on time, plus your planner will keep you up to date on the situation. If you want to ease your mind further, compile your own wedding-day checklist and ask for her input and oversight.
5. Which vendors do you have the best relationship with?
You'll make innumerable decisions during the months leading up to your wedding day, and professional wedding planners agree that vendors can make or break a wedding. When it's time to choose vendors, ask her which ones she's worked with most frequently, and rely on her connections.
Good business relationships will increase flexibility and motivation on part of the vendor – allowing your planner to fulfill any additional requests in a timely manner. When you must choose between several acceptable vendors, seriously consider the ones she knows best.
6. How will vendors be paid?
When you hired your wedding planner, you discussed fees, payments, and finally signed a contract. Contracts usually include stipulations on who's responsible for vendor payments, and how those vendors will be paid. It's important that you clarify your vendor-payment agreement to avoid misunderstandings and angry vendors.
A full-service planner will often help you manage vendor invoices, and remind you of upcoming due dates. Most will ask you to pay vendors directly, which protects your relationship with your wedding planner and protects her from the financial burden of floating upfront costs.
7. Will you be there in the end?
After you say, "I do," you and your new spouse will glide through the rest of your day on an emotional high. And eventually, you'll be whisked away to a long-awaited honeymoon. But what about all the loose ends? Someone will need to handle things like clean up, trash disposal, gifts, vendors, decorations, venue lockdown, and a dozen other details.
Long before the big day arrives, one of the questions to ask a wedding planner is whether or not she'll be there to closeout your wedding day and manage the final details. You'll want a trustworthy professional to have your back as you leave it all behind. Discuss this critical issue and recruit family members and friends to assist her in the closing hours.
Before You Begin
Have some honest conversations with your soon-to-be spouse before diving into the wedding planning process. You'll want to ensure that the two of you are on the same page concerning your wedding day and your future life together. When both of you feel secure in your partnership and vision, you're better equipped to manage the stressful moments that will inevitably follow.
Your connection with your wedding planner is also important. Consider ways to enhance communication and promote teamwork. Try to maintain a cooperative spirit while clearly communicating what you want. Mutual respect is key.
We hope that these seven questions will help you make the most out of your time working with your wedding planner! Are there any critical questions we forgot to address? Please leave a comment below and we'll happily respond! And if you're looking for more wedding inspiration or ideas, please check out our Instagram and Pinterest at your leisure.