Everything old is new again, so why not turn your nuptials into a timeless and elegant affair by opting for vintage centerpieces? If you're set on a more traditional wedding with tons of nostalgic charm, vintage ornaments will add extra flair to your reception and can help make your decorations unforgettable. Since guests will spend much of the evening in their designated seats, it's important to provide them with visual delights to admire and whisper about amongst themselves.
With so many styles and options out there, it's no wonder that choosing the right centerpieces can feel overwhelming. But don't worry, we've got you covered. We've selected 13 unique centerpieces that are full of character, but also aren't overly extravagant. Your guests will wish they could pop these items into their trunks and take them home after your wedding.
1. Picture Frames
Your engagement photos will look stunning in antique-looking picture frames. Try including a photo of your parents or grandparents' wedding for an adorable, old-school vibe.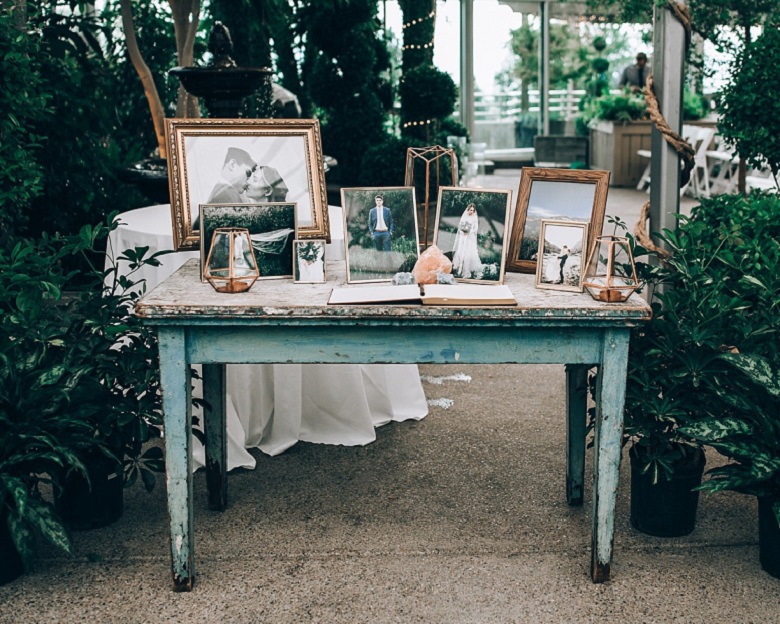 2. Tea Set
Add an elegant touch to the table by selecting a porcelain teapot (even a slightly chipped one will work, especially if it's legitimately vintage) as a timeless centerpiece.
3. Family Heirlooms
Rekindle your fondest memories at the wedding by placing some of your old family heirlooms on the tables or inside a glass bell-shaped cloche. These can be anything from a passed-down pin, an old wristwatch, or an embroidered handkerchief.
4. Mason Jar Cotton Arrangements
This cotton flower centerpiece will give your wedding some good ol' vintage southern style. Place the cotton stems inside a mason jar along with some eucalyptus and lavender leaves for a lovely look and lovelier scent.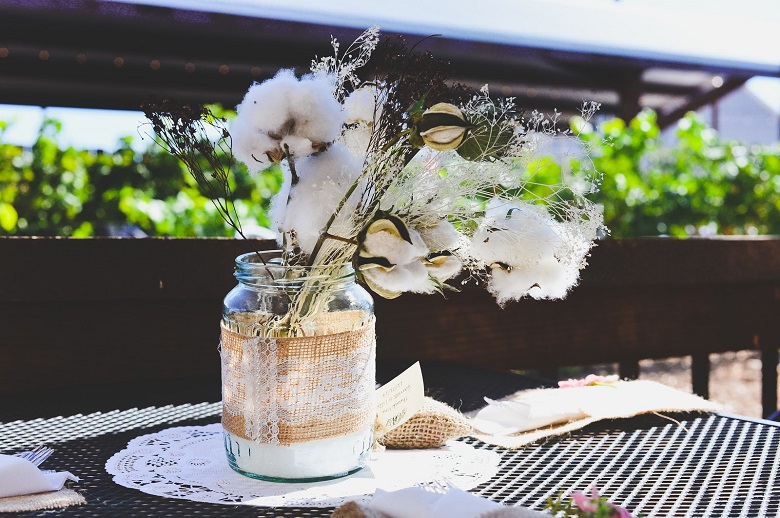 5. Oil Lamp
If your reception will take place at sunset, add to the atmosphere with rustic oil lamps. Let their flickering flames cast romantic shadows around your venue.
6. Glass-sided lanterns
Another option for romantic lighting are simply candles set inside glass-sided lanterns. Nest the lanterns in a bed of brightly colored flowers to add flair.
7. Baby's breath
Florists used to tuck small twigs of baby's breath inside a bride's bouquet back in day to represent a pure and everlasting love — making it an ideal addition for your vintage-inspired wedding. Place the delicate carnations inside mason jars tastefully decorated with thin burlap strings.
8. Flower petal baskets
Consider using a birch or grapevine basket filled with petals from your wedding flowers as an exquisite centerpiece arrangement that's both DIY-able and affordable.
9. Greenery garlands
Go eco-friendly and give your wedding a touch of green with luscious garlands made from dried leaves. Consider choosing eucalyptus or orange leaves to add a pleasant aroma to the table.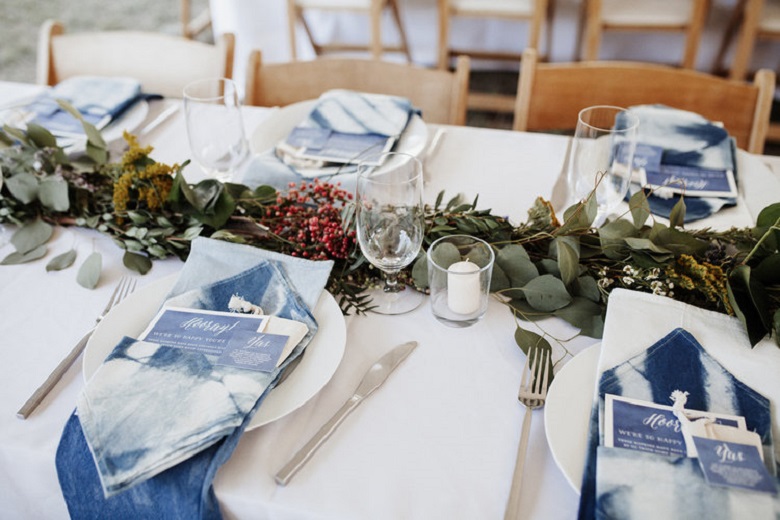 10. Vintage Tin Metal Box
Kristy Kivia from Black Licorice Weddings recommends opting for retro tin boxes with lovely engraved designs if you're looking for a Victorian-esque, classic feel.
11. Candelabra Centerpiece
L'Atelier Rouge's owner Caroline Bailly suggests illuminating your table with classic brass candelabras. This is great if you're going for a graceful and intimate, yet ornate look.
12. Candle votives
Clear glass or gold tinted votives with tiny candles will help accentuate your tables and bring out a cozy, romantic ambiance.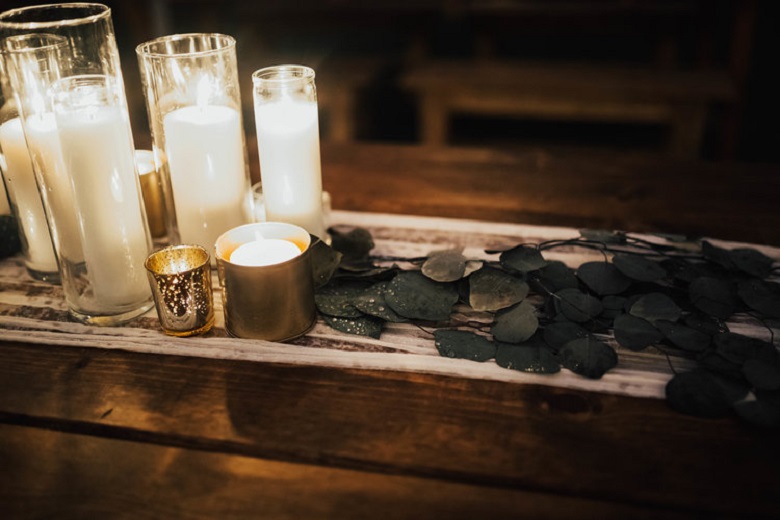 13. Rustic Flower Vase
Opt for rustic wooden flower vases to place at the center of each table, along with a beautiful array of wildflowers for an outdoor-inspired style.
We hope these ideas have given you some inspiration for your vintage-inspired wedding. Do you have any other ideas we didn't mention? Comment below and let us know! If you're still in the process of planning your wedding why not check out our article on 12 Fun Wedding Ideas Your Guests Will Love.
And don't forget to follow us on Pinterest and Twitter for more wedding inspo!