There's nothing quite like getting engaged! Side by side with the love of your life, you begin to dream about the big day (and your future together).
With everything that comes after an engagement, it's easy to get overwhelmed.
How do you take care of one another, while also making sure that your wedding planning will go as smoothly as possible?
First of all, take a deep breath, slow down, and follow these 10 steps.
1. Enjoy the "Just Engaged" Moment
You don't need to have your wedding planned on the first day of your engagement. You may be tempted to jump right in and get started, but the planning process will take over your life soon enough.
Before you get mired in logistics, take the time to celebrate your love for each other.
Go on a romantic vacation
Plan a first date as an engaged couple
Sit for engagement photos together
Whatever you choose to do right after your engagement, remember that you are setting the tone for your married life. Don't wait to prioritize each other.
2. Spread the Word
Once you're ready to let everyone know that you're newly engaged, start with those closest to you. Think about who would want to hear the news directly from you, because once it's out there, it can easily slip out and pass through the grapevine.
Don't feel like you have to tell everyone just yet. The months leading up to your wedding day will involve crowds of people and it's completely fine to keep the early celebrations small while you still can.
3. Share the Love
Once your loved ones hear the news they will want to share in the engagement celebrations. Many couples throw a big party, and if that's your style, that's great. If not, a smaller gathering is just fine. Some people:
Host an intimate dinner party
Buy some champagne and toast to your future
Have a brunch to introduce the families
Just like your wedding, your engagement celebration should reflect who you are.
4. Size, Appraise, and Insure Your New Ring
Since you will probably be wearing your engagement ring every day for the rest of your life, you want it to be both comfortable and safe. Take your new ring in to a jeweler and have it sized. You don't want it slipping off during all of the wedding planning commotion.
Your engagement ring is likely to be one of your most valuable possessions, both emotionally and financially, so consider insuring it. If jewelry insurance is too expensive, even renters insurance will cover your wedding and engagement rings up to a certain amount. Even though you hope you'll never have to use it, having peace of mind is invaluable. You will need to get the value of your ring appraised before you can insure it.
5. Discuss the Wedding Theme
Do you want a large-scale destination wedding in paradise, or are you the kind of couple that feels more comfortable tying the knot in your own backyard?
You have plenty of time to decide on the details, but it's best to make the major concept decisions early on in the process.
This can be one of the most fun steps in wedding planning because, at this stage, anything is possible. Think of all the special rituals you may have wanted at your wedding, whether it be a nod to your favorite movie or a cultural tradition from your own (or your fiancé's) heritage.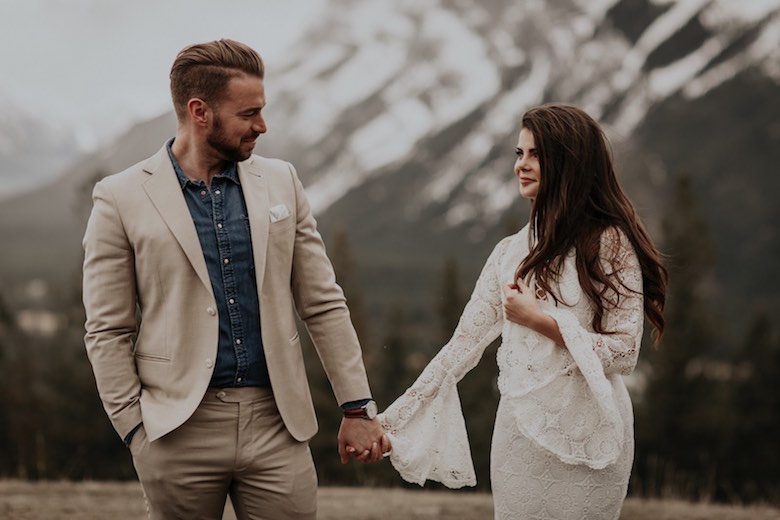 6. Make a Budget
You don't need to pin down the exact dollar value of everything that you plan to include in your wedding, but you do want to have a general price range and an idea of what you want to splurge on.
For example, if you've always wanted ice sculptures at your wedding, work that in early. Likewise, if you know you want to skip the big sit-down reception dinner and have an unconventional potluck, note that as well.
This is also a good time for you and your fiancé to decide who will pay for what parts of the event. If your families are going to be involved, you'll need to consult with them.
7. Start a Guest List
It can take some time to decide who you want to invite to your wedding. Start thinking right away about how many people you'll be able to handle.
Consider who will definitely be on your first-string wedding guest list. Later on, it may help to also have a second-string guest list (in case a far-away friend or aging relative can't make it out).
8. Pick a Date
You need to set a date before you can make a number of other key decisions, from where you will have the ceremony to the band you'd love to book.
Check with both of your immediate families, as well as anyone else you absolutely need to have in attendance, so that you don't have to shift the date once you've set it.
9. Book the Venue
Popular wedding venues can get reserved pretty far in advance, so don't drag your feet if there is a particular place where you really want to say "I do". You're likely to find several locations that you'll fall in love with when you start shopping around early.
Don't worry too much if you discover that your top venue is completely booked up well past your wedding date, there are still plenty of other options to choose from. Even if you don't have a location in mind, start looking around early.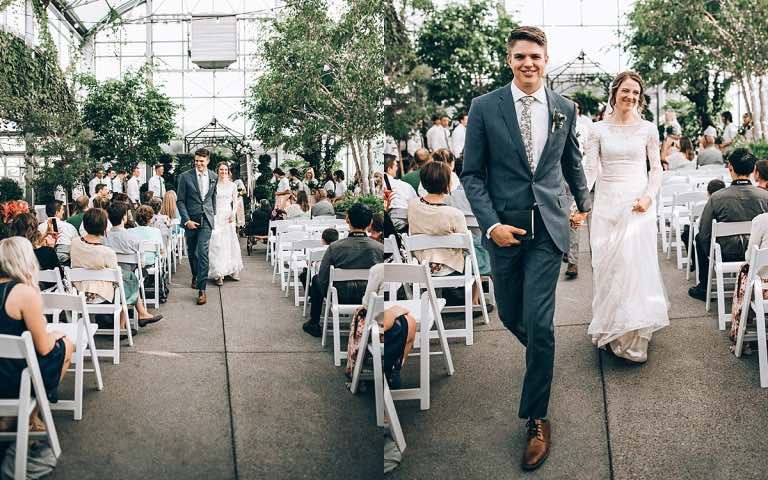 10. Call the Vendors
Wedding planners, bands, caterers, and florists can all be in high demand. If you book your key vendors early on in the process, you run less of a risk of being disappointed on your big day.
If you decide to use a wedding planner, you'll want to book that particular service first. Many wedding planners offer decorating advice and other services for an additional cost, which can be worth it for the time that you save trying to book those individual service providers yourself.
What did you do right after your engagement? Let us know in the comments below!
Before you set your wedding date in stone, check out our article on The Worst Wedding Dates of the Year – 6 Days to Avoid.
Also, don't forget to visit us over on Instagram and Twitter for even more wedding inspo!